HDH - MACHINERY & CUSTOM FABRICATION

ALUMINUM, STAINLESS STEEL, MILD STEEL
CUSTOM METAL FABRICATION



HDH Agri Products designs and builds a broad spectrum of equipment.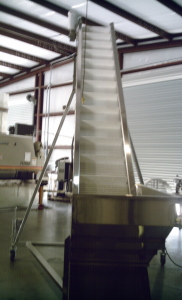 Our Company specializes in production style, off-the-shelf equipment. We can manufacture to your specifications...


Daumar Baggers - support Equipment

Conveyors
Lazy Susan
DRA - Fruit Regulating Belts
HDH Offers complete service on all Daumar Equipment. Parts and materials available.

Specialty Conveying Systems
Grading Tables
Brush Beds, Washers, Waxers and Polishers for citrus and vegetables
Water Eliminators
Wax Applicators
Dryers
Corn Cutters
Custom Concrete Molds
Foam Generator and applicator for citrus packing house.

HDH FABRICATION (520 KB)
HDH is capable of handling almost any type of fabrication, big or small with some of the most common materials, mild steel, stainless steel, and aluminum.